In addition to our keynote speakers, VSBF Speaker Council, with their cultivated industry knowledge, insights and practices, also plays a significant role to assist the Management Team on the content of the Annual Forum.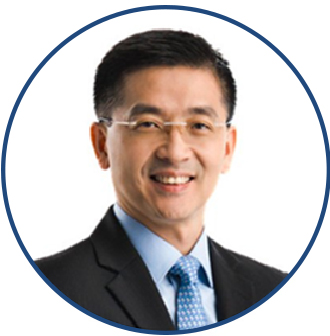 MR. WONG KIM YIN |Group President & CEO, Sembcorp Industries Ltd
With 30 years of leadership experience in the energy sector and in investment management, Mr. Wong Kim Yin has been instrumental in leading Sembcorp's transformation of its portfolio from brown to green. He was the group chief executive officer of Singapore Power (SP Group) from 2012 to 2020. Prior to SP Group, he led investments and project development in his roles at Temasek International and The AES Corporation. He is also a board member of China Venture Capital Fund Corporation and a Vice Chairman of the World Energy Council.
MR. HUGH EDMISTON |Senior Vice President, Singapore Management University
As a member of the senior executive team, he is responsible for providing leadership in the administrative and operational functions as well as developing strategies for SMU's key focal pillars of Industry, Internationalisation, Innovation and Entrepreneurship.  Prior to joining SMU in 2020, Hugh was the Vice-Principal Business Development and Director of Corporate Services at the University of Edinburgh. He was responsible for 10 groups which include finance, property and the commercialisation of research and services. He led a number of the University's strategic projects such as the Edinburgh City Deal Data Driven Innovation project, and the Biomedical Campus Investment.
MR. BUI MINH TIEN |Member of Board of Directors, Vietnam Oil & Gas Group
Mr. Tien has many years of leadership experience in business management and corporate governance in key units in Oil and Gas industry and assumes critical positions such as: President & CEO, Binh Son Refining and Petrochemical JSC (BSR), Chairman of the Board, PetroVietnam Ca Mau Fertilizer JSC (PVCFC), President & CEO, PetroVietnam Ca Mau Fertilizer JSC (PVCFC), Chairman of the Board, Petrovietnam Fertilizer and Chemicals Corporation (PVFCCo), Vice President, Petrovietnam Gas JSC (PV Gas)…
Mr. Tien holds Master of Business Administration from Maastricht School of Management, the Netherlands.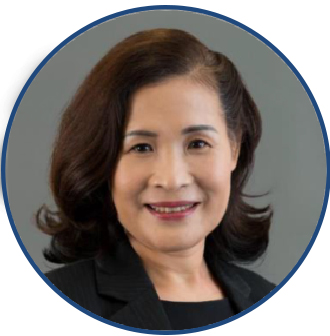 MS. HUONG VU |General Director &Tax Partner, EY Consulting Vietnam Jsc. 
Ms. Huong Vu has 25 years' experience in tax and regulatory consulting in Vietnam, Laos and Cambodia. She is a member of Certified Practising Accountant (CPA) Australia, Deputy Director of Vietnam CFO Club and leader of Tax group of Vietnam Business Forum (VBF). She is also a lecturer in the Association of Chartered Certified Accountants (ACCA), a frequent keynote speaker on Tax issues at Vietnam Business Forum and various seminars as well as a valued author of several influential publications of the prestigious media organizations in Vietnam.